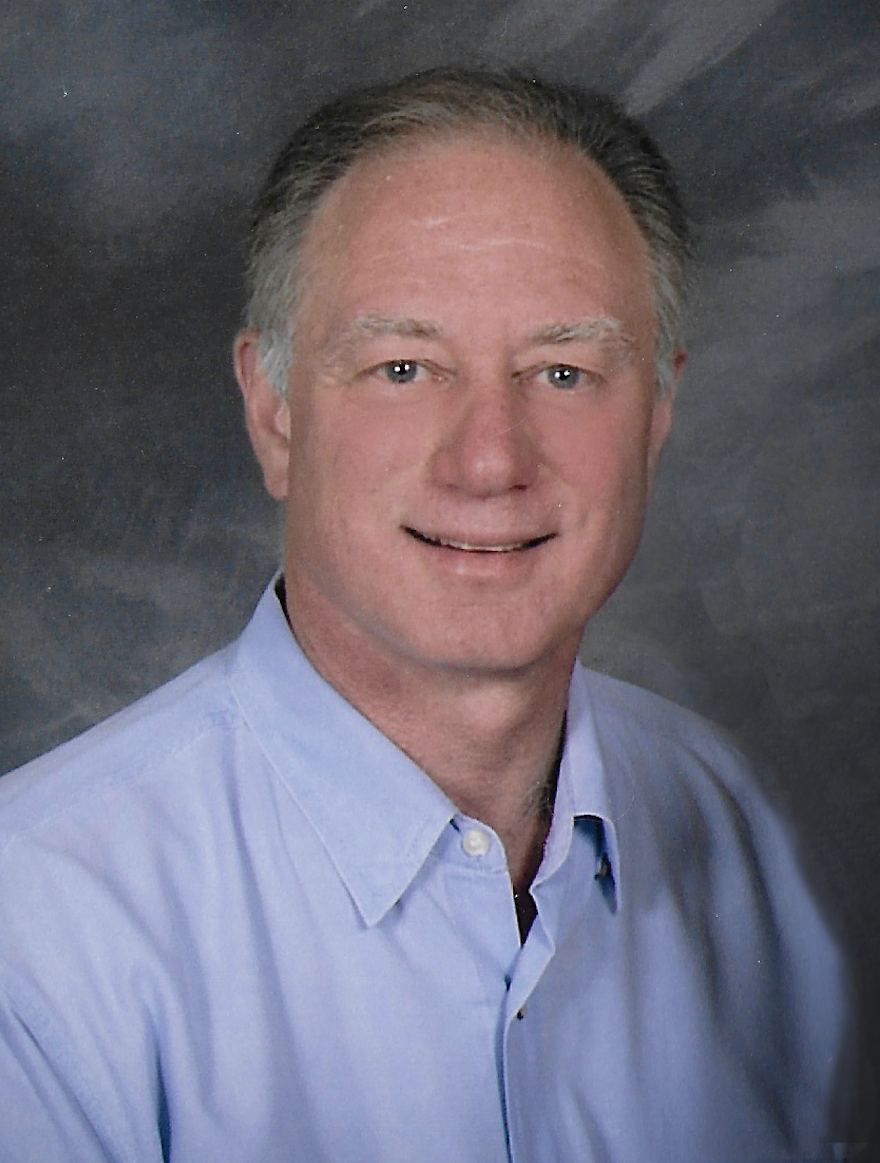 Obituary of Solomon Fred Figa
S. Fred Figa (65) passed away on February 16, 2021 in Morristown, New Jersey from complications of Covid-19. Fred was the beloved husband to Janice (née Russell) for 39 years and loving father to Elise (36), Stefanie (33), and Paul (31). Besides his wife and children, he is survived by four siblings Perla Kimball, Romek Figa, Felicia Pehrson, and Heidi Wolf, many nieces and nephews, and family kitty Mimo, whom he called "Kittles." He was predeceased by his sister Rachel Melemed.
Born in Portland, Maine, Fred was a graduate of Deering High School ('74), received a Bachelor of Science in pharmacy from Northeastern University ('79) and a Juris Doctor from George Mason University School of Law ('86). Fred was a true believer in the idea that 'everything happens for a reason.' In 1984 while working as an investigational research pharmacist at a Virginia hospital and simultaneously as a law clerk with the U.S. Food and Drug Administration (FDA), Fred recognized a potentially harmful drug used for premature infants in hospitals across the country. Fred testified to Congress and the drug was subsequently recalled. This experience ultimately led to his career in pharmaceutical law.
Fred was a first generation child of Holocaust survivors. This incited his desire for family connections and to value family above anything else. He planned annual large-scale family reunions, and made efforts to attend every family event. Fred took pictures and recorded videos, 'interviewing' each family member throughout the vacations. Historical record keeping of this type was important to him as he saw his own parents search for living relatives after World War II. A music lover and just a little artsy, Fred was known to make CD compilations to commemorate fun times, and designed annual calendars for every family member and mailed them out for all to enjoy.
Fred met his wife Janice in Boston in 1979 while Fred was in pharmacy school and Jan was working as a nurse. This meeting sparked their love of the Boston Red Sox. Fred and Jan got married in Virginia in 1981 where they lived for 10 years and where all three of their children were born.
Upon moving to Randolph, New Jersey in 1991, the family joined The Presbyterian Church in Morristown. Fred was a former elder, adult education leader, and avid supporter of the music program in which all his children participated. His fondest memories of the church community include family retreats to Stony Point, New York and hosting the Ringers on the Green handbell choir in North Carolina on their summer tour.
Fred loved warm weather, and could be found vacationing with his wife and family in Florida or at their home in the Outer Banks, North Carolina. With his generous heart, he opened his home to many friends over the years. Fred and Jan vacationed in Bermuda on numerous occasions, and loved telling stories of their 'fall from the sky' while parasailing.
Fred will be remembered as a dedicated family man with incredible work ethic and patience. Though he went by Fred, he embodied the wisdom attributed to King Solomon, his first name's sake.
1 Kings: 3:11-13 So God said to Solomon, "Since you have asked for this and not for long life or wealth for yourself, nor have asked for the death of your enemies but for discernment in administering justice, I will do what you have asked. I will give you a wise and discerning heart, so that there will never have been anyone like you, nor will there ever be. Moreover, I will give you what you have not asked for—both wealth and honor—so that in your lifetime you will have no equal among kings."
In lieu of flowers, please consider donating to the Crohn's & Colitis Foundation. A memorial service and traditional unveiling of the tombstone will be scheduled and announced when it is safe to gather again.
Share Your Memory of
Solomon
Our Locations:

Mendham Location:
8 Hilltop Road
Mendham, NJ 07945
973-543-4720
Peapack Location:
176 Main Street
Peapack NJ 07977
908-234-0590
For GPS Purposes use Gladstone, NJ 07934

Peapack Location: For GPS Purposes Use Gladstone, 07934