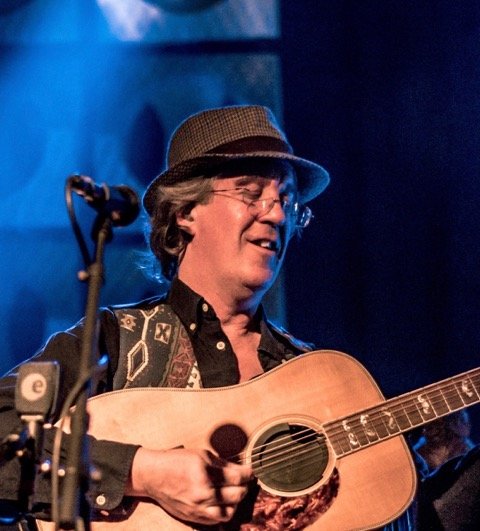 Obituary of Andrew James Goessling
Andrew James Goessling, February 5, 1959 – October 12, 2018
Andrew James Goessling, 59, of Long Valley, NJ, died peacefully at home after a gallant fight against cancer.
In his own words, Andy started his music career by "getting on the bus in fourth grade with my clarinet, and I never got off!" followed by his wry smile.
Andy was a passionate and extraordinarily talented multi-instrumentalist who played any woodwind or fretted instrument - and he had all of them. To each and every show he brought a variety of instruments that he carefully picked, choosing the sound, personality and tone that would best fit the musical style and message of that music. His gifts and insights have been heard live and on recordings around the world, and he has touched so many by expressing his gentle, humorous soul thru his playing.
With a lifelong involvement in music, no list can adequately sum up Andy's contributions and accomplishments to the people he played with or those that heard him. He was a founding member and toured nationally with the highly acclaimed band Railroad Earth. Other bands he helped create included Blue Sparks from Hell, Sleeping Bee, Shockinaw Mountain Boys and the Secret Admirers. Locally he played with Kings in Disguise, Bill Kelly, Daisycutter, Patrick Regan Band and just about every other musician in the tristate area. He has shared the stage with David Bromberg, John McEuen, Bruce Hornsby, Phil Lesh, Rick Danko, Peter Rowan, Phil Woods, Warren Haynes, Guy Clark, Dar Williams, Bob Dorough, David Lowery and so many, many more.
While best known as a musician, Andy had many passions including antiques, woodworking, history and reading. He had a love of anything old made of wood, and enjoyed repairing antique furniture or collecting homeless historical musical instruments. Andy's love of nature was with him wherever he went, whether it was looking for turtles at home or exploring new places when on tour.
The son of Mick and Jeanne Goessling, Andy was born in Illinois and raised in Mendham, NJ. Married in 1990, Andy was the loving husband of Alison Boardman Goessling, and caring sibling to Dan, Dave, Kate, Bob, Paul, MaryFaith, Steve and Ted along with their spouses, plus numerous nieces and nephews. Along with creating a vast network of friends throughout his long touring career he also stayed in touch with many of his childhood friends, all of this another example of his kind and generous nature that we all will miss.
Memorial visitation will be held on Saturday, December 1st at St. Luke Parish, 265 W. 265 W Mill Rd, Long Valley, NJ starting at 10am followed by a Memorial Service at 11am.

In lieu of flowers, you can donate in his name at Hungry For Music, a charity that distributes musical instruments to underserved children that wish to learn music. Andy was a firm believer in encouraging youth to play and express themselves through music, and often donated his time to music programs for that purpose. https://hungryformusic.org/make-a-dedication-donation