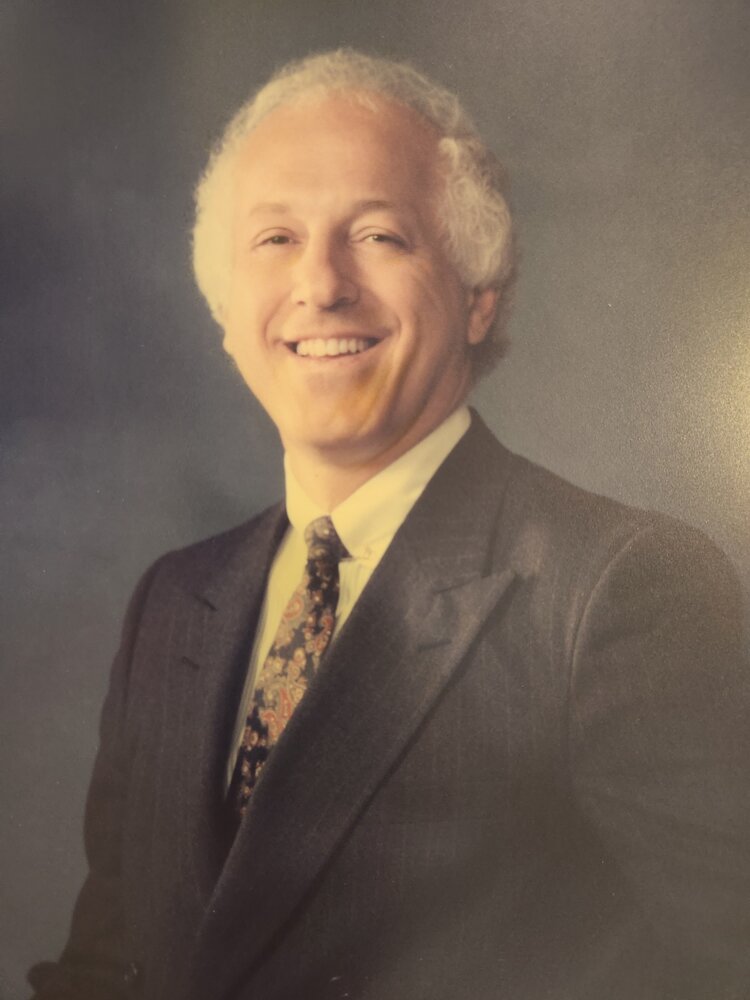 Obituary of David V. Conti
David V. Conti, Jr.
David V. Conti, Jr., lawyer, Italophile and a mentor to many, died on his birthday, May 17, following a short illness.
David's life embodied the American dream, and he relished every day. Born in Elizabeth, N.J. to immigrants from southern Italy, he was known for his ferocious work ethic, boundless charm and generosity to family, friends and clients with whom he would spend hours counseling, and comforting.
David, who was advising clients, working on cases and chatting with family and friends until moments before he died at home in Mendham, N.J., found tremendous satisfaction in helping people.
He extracted them from tricky situations; did his best to put family feuds to rest; and protected the rights of the vulnerable, always with a smile and a lightness of touch.
David practiced law for more than five decades, and would later join forces with his youngest daughter Alexandra. The two practiced under the banner Conti & Conti P.C., which made him very proud.
In those years the waiting rooms of David's Elizabeth, Union and Madison offices resembled the United Nations General Assembly, populated with clients from Haiti, the Philippines, Central and South America, and Europe.
Drawing on his first language, a Neapolitan dialect spoken by his mother, Filomena Viglione, David would always try to tune into his clients' native languages, and to understand their personal histories and culture.
Contrary to custom, he refused to charge by the hour, and did much of his work for free. His mother, who was born and raised in Montefusco, a tiny mountain town an hour's drive from Naples, Italy, nicknamed him "Free Country" because he was so generous, even from a young age.
The second youngest of eight siblings, he never got anything for free, and his achievements were all hard won.
As a small child growing up in the Peterstown section of Elizabeth, he sold shopping bags for 5 cents in the market alongside his mother. He earned money shining shoes and, when he was a little older, worked at the local gas station. Even in later life, he would derive great satisfaction from squeegee-cleaning windshields until they gleamed.
He graduated from Jefferson High School in Elizabeth, and attended Seton Hall college, where he earned BA and MA degrees. He became a teacher, and later a guidance counselor, in the Elizabeth public school system. A few years after embarking on a teaching career he began attending Seton Hall Law School at night.
He passed the bar in 1969 and began practicing law in Elizabeth, focusing on family, immigration, workers' compensation and personal injury. He also served as a prosecutor in Roselle and Winfield Park.
Throughout his career he had a large number of Haitian clients. He worked with multiple generations of families and learned Creole words and phrases which he would proudly drop into conversation.
During the early part of his legal career, he entered politics, wanting to clean up his hometown of Elizabeth. He ran for mayor twice, in 1976, when he lost by a few hundred votes, and again in 1980, when he came in third place. He later served as Democratic Party chairman in Union County.
He loved politics – the socializing, the door-to-door campaigning and the strategizing to improve conditions in his home city. Juggling that life with a thriving law practice and a young family proved challenging, however, and he eventually left it behind to focus on the law, his family and charity work.
David and his wife of nearly 60 years, Joan Nina Migliore, spent decades fundraising for the Boys' Town and Girls' Town of Italy, the orphanages founded by their friend Monsignor John Patrick Carroll-Abbing.
David and Joan often visited the Boys' Town outside Rome during their many trips to Europe with their daughters Samantha and Alexandra.
Every summer, the family rented a car and raced around Europe, covering as much ground as they could, gorging on the cultural life and reconnecting with friends and relatives in Italy.
David forged strong ties with his Neapolitan cousins, who served him pasta with tomatoes grown on the slopes of Mount Vesuvius; poured him endless glasses of his favorite wines, Falanghina and Greco di Tufo, both of which are made near Montefusco; and took him on wild rides around the streets of the city.
Every year brought a new European adventure.
Together, David and his family slipped behind the Iron Curtain and traveled around Hungary. In Rome, they raced to watch the smoke puffing out of the Sistine Chapel on the day that Pope John Paul I was elected in 1978. One year, they decided to drive to Greece from Italy, eschewing the ferry and bumping their way down the hot, dusty roads of the former Yugoslavia for days before arriving in Thessaloniki.
They never missed a summer in Europe. More recently, they strapped their eldest grandson into the backseat of their rent-a-car, sang him songs and read him books as they tooled around the Continent, visiting the historic pilgrimage sites of Santiago di Compostela, Fatima, Assisi and Padua.
A voracious newspaper reader, David bought the International Herald Tribune every day while in Europe, and loved talking politics with anyone who would listen. He also had a knack for recognizing world leaders, and famous, and infamous, faces.
He struck up a conversation with Brian Mulroney at San Lorenzo restaurant in London; chatted with Roger Moore in the bar at the Hotel de la Ville in Rome; and spotted Kurt Waldheim during mass at St. Stephen's Cathedral in Vienna.
David worked and travelled until the final months of his life, doing video calls from Italy for a complex medical case; visiting family and friends in England; and, at the end of December, driving through France to his and Joan's home in Milan where they had planned to spend a month eating, drinking and traveling.
He is survived by Joan; daughters Samantha and Alexandra; sons-in-law Richard and Victor; grandchildren Augustin and Agrippa; brother Ralph; and a group of nieces and nephews who adored their Uncle Dave. He also leaves behind a loyal grand dog, Coco.
A private funeral service was held at the Church of Christ the King in New Vernon, N.J. on May 22. In lieu of flowers, donations may be made to Memorial Sloan Kettering Cancer Center, or to the Church of Christ the King for masses said in David's name.
Share Your Memory of
David
Our Locations:

Mendham Location:
8 Hilltop Road
Mendham, NJ 07945
973-543-4720
Peapack Location:
176 Main Street
Peapack NJ 07977
908-234-0590
For GPS Purposes use Gladstone, NJ 07934

Peapack Location: For GPS Purposes Use Gladstone, 07934