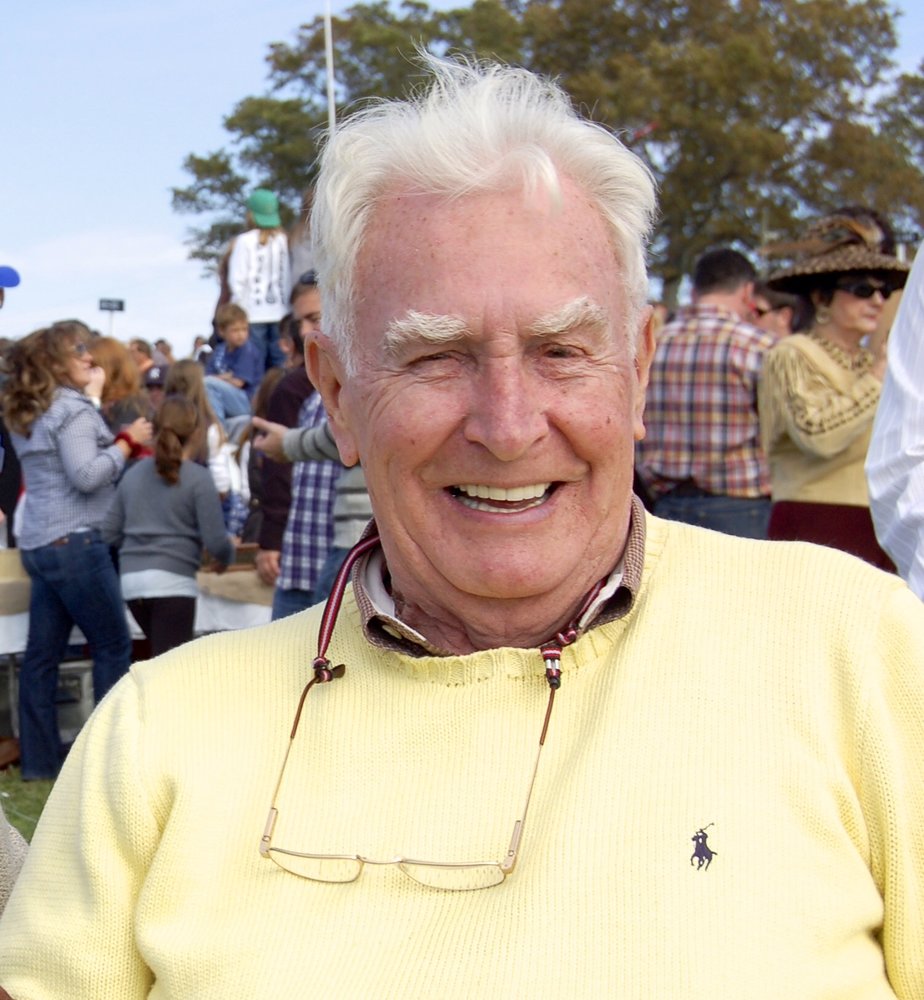 Obituary of Robert Conable
Robert J. Conable was called to heaven on January 1st, 2021 at the age of 94. Known affectionately as Poppy by relatives and friends alike, Bob lived an extraordinary life, and left his mark on so many others along the way.
Born in Pittsburgh, PA on April 29th, 1926, Bob was adopted by Mary and Samuel Conable of Livingston, NJ at a young age. Bob called Livingston his home for many years. He attended Livingston schools, and would make many life-long friends, including his future wife, Betty Mae Raab.
At the young age of 14 years, Bob's entrepreneurial spirit became evident, as he and a group of friends started the "Handy Helpers", a handyman service for local families. In 1946, as a junior in high school, Bob would join the United States Navy, where he would go on to serve his country in WWII from 1943 to 1946. Upon returning to the states, Bob would marry his high school sweetheart, Betty Mae on August 4th, 1946. Bob began work as a driver for Northfield Supply Company, and Betty would give birth to their first daughter, Lynda on November 28th, 1947.
A true patriot, Bob would go on to serve his country again during the Korean War from 1951 to 1952. Having returned home safely from war, he and Betty welcomed their second daughter, Wendy to the world on August 31st, 1952 while living in Norfolk, VA.
In 1952, Bob and his family would return to Livingston, NJ, where Bob would go back to work as a truck driver with Atlantic Refinery, delivering fuel on the overnight shift. During his time as a driver, Bob met a night supervisor at Cummins Engine Company, and was soon hired on as a sales trainee. As a result of his hard work and his contagiously positive attitude, Bob would go on to become Vice President of Sales and enjoy a very successful career with Cummins from 1955-1988.
In 1963, Bob and his family moved to Old Orchard Road in Brookside, NJ, which became their home for the next 30 years. Bob loved the Mendham Township community. He served on the town's planning board and board of adjustments for 20 years, he was an active member of the Brookside Community Church, and he served as the emcee for the town's 4th of July Parade for many years. You may have seen him driving his dark blue 1957 T-Bird down the parade route, as he often did. Bob was also a member of Mendham Golf and Tennis Club, where he regularly played golf with a group of close friends who are now reunited in heaven.
After retiring from Cummins at age 62, Bob was just beginning his working life, as he would go on to serve as Principal owner of Eastern Rail in Hillside, NJ and later as a sales consultant with OnSite Energy, where he would continue to work well into his 90s.
With so many professional achievements, Bob's real passion in life was time spent with friends and family. Bob and his family enjoyed vacations to the NJ shore, visiting his daughter, Wendy and her family in California, and yearly ski trips to Stowe, VT. For Bob and Betty, family always included their large circle of friends. They often held pool parties and holiday gatherings at their home in Brookside, and it wasn't uncommon for the entire neighborhood to show up. Bob's generosity extended far past his immediate family, and countless people became part of his extended family over the years. If you knew Bob, you knew his generous spirit, robust voice and laugh, and his fun-loving attitude. His spirit and morality were beyond reproach, a role model for all who came to know him.
Later in life, after the passing of his wife, Bob would move to Clinton, NJ with his partner, Ginger Lombardi. Bob and Ginger enjoyed playing golf with friends and attending social gatherings over the past 15 years. They spent summers at Ginger's beach house in Surf City, NJ and Bob became instrumental in the lives of Ginger's family. Ginger was Bob's primary caregiver during his last months, and our family holds a deep appreciation for the love and care she provided in Bob's life.
Bob is survived by his daughters Lynda Menton (Denis), of Brookside, NJ and Wendy Vellelunga (Dave), of Twain Harte, CA, six grandchildren; Derek Menton, Daryl Menton, Lyndsay Bergeron, Ryan Vallelunga, Amanda Vallelunga, and Darren Vallelunga, and nine great grandchildren; Tyler and Kylie Menton, Leah and Cydney Menton, Lily and Blake Bergeron, Danny Kelsey, and Jacee and Casey Vallelunga.
In lieu of flowers, donations can be made to the Brookside Community Club, PO Box 168, Brookside, NJ 07926 in Bob's memory, as he was an avid member of the Brookside community for the past 50 years. A celebration of life will be planned at a later date.
Share Your Memory of
Robert
Our Locations:

Mendham Location:
8 Hilltop Road
Mendham, NJ 07945
973-543-4720
Peapack Location:
176 Main Street
Peapack NJ 07977
908-234-0590
For GPS Purposes use Gladstone, NJ 07934

Peapack Location: For GPS Purposes Use Gladstone, 07934