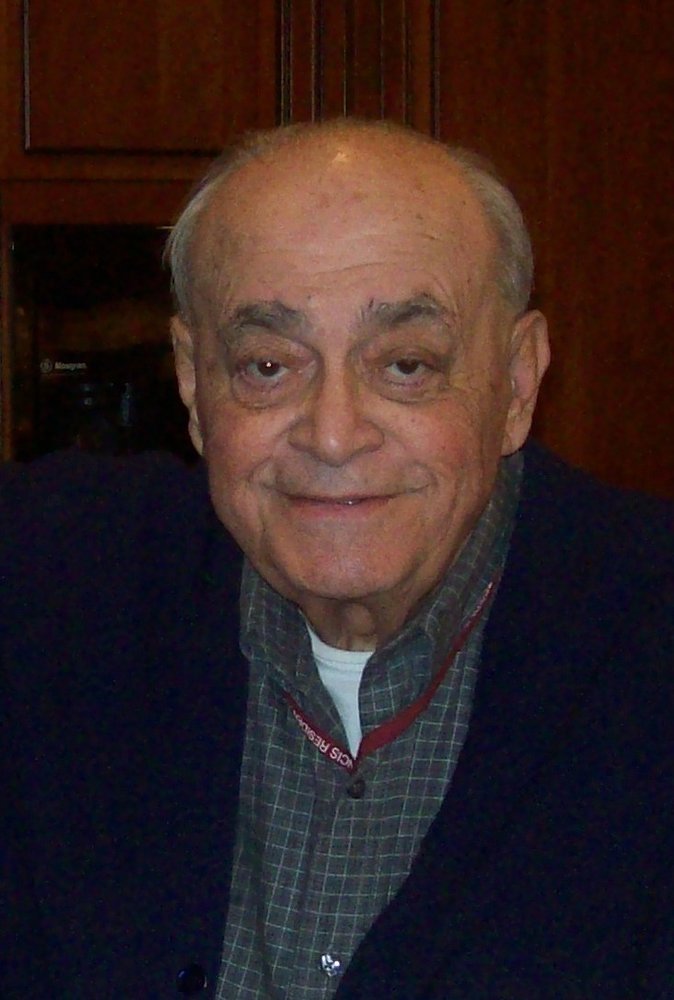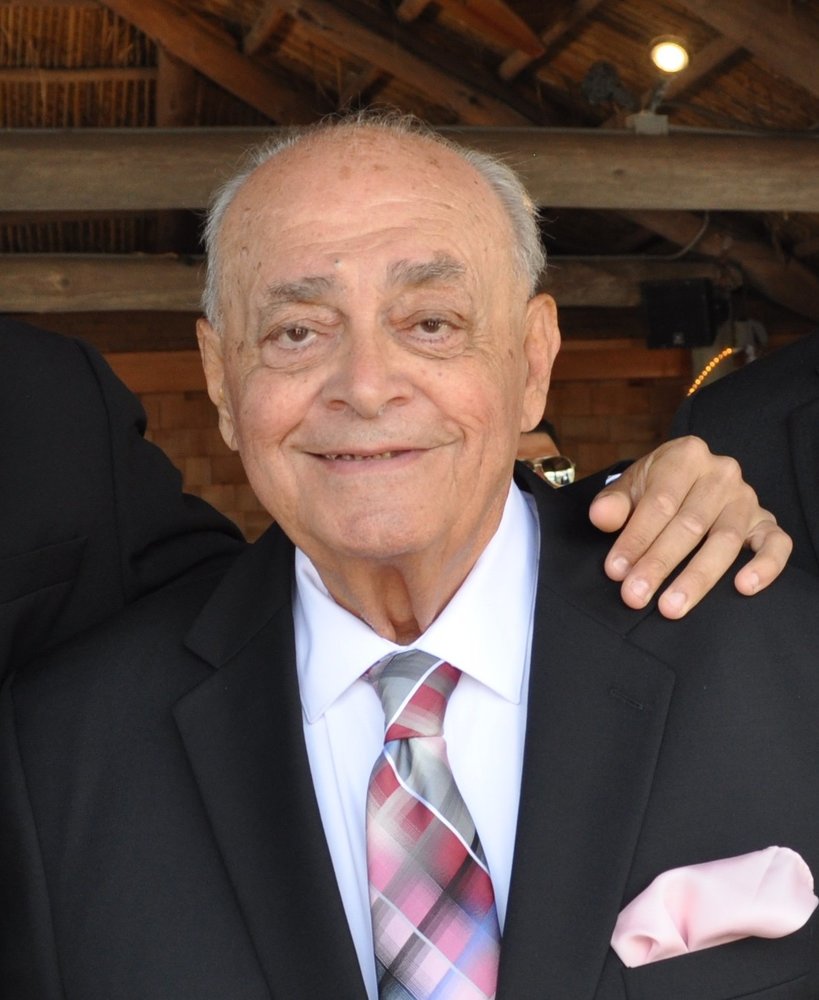 Obituary of Louis DiVenuta
Louis "Poppy" DiVenuta, 91, passed away peacefully on December 26, 2020.
He was born in Newark, NJ, on February 27, 1929, to the late Biagio and Bertha (Cocuzza) DiVenuta. Lou was raised in Bloomfield, NJ, with his two younger brothers, Paul and Matthew. He attended Bloomfield High School from 1943 to 1947, playing on the varsity basketball team. Soon after graduation, he married Gloria Spencer in 1949 and they had three children: Dennis, Wendy, and Carla.
Lou began his business career in the liquor industry at Gordon Bass & Company, where he worked for over 10 years. From there, he went on to serve as Vice President at a respected liquor wholesaler, before concluding his career as Vice President of Sales at W.A. Taylor, a division of Hiram Walker, Ltd.
Although Lou took pride in his distinguished career, his purpose in life was to build a most loving family. It began with his three children, whom he provided endless guidance and unconditional love. He inspired Dennis, Wendy, and Carla to each achieve academic success, and he also served as a constant presence in their activities outside of classroom walls. Lou was a proud founder of the Caldwell/West Caldwell Little League, where he coached for ten years and won four championships. Beyond the diamond, he coached the St. Aloysius CYO Basketball team, winning the championship two consecutive years. Later in life, to reconnect with this active spirit, Lou was the Founder and Organizer of the Bocce Club, the Shuffleboard Club, Open Mic Night, and an active member of the Men's Club as a resident at St. Francis Independent Living Facility in Denville, NJ.
As the family grew, so did Lou's life purpose. His nine grandchildren—and later, his five great-grandchildren—became his pride and joy. He was a fixture in all of their lives and made a deliberate effort to connect with each and every one of them. From Justin's wrestling matches, Jade's piano recitals, Blair's theater productions, and Michael's soccer games, to Alana's basketball tournaments, Chris's flying lessons, Tyler's baseball games, and Ryan's basketball games, Lou never missed a moment. His support and encouragement were unparalleled. His pride in his grandchildren, unwavering. His love, unquestionable.
Beyond his physical presence, Lou engrained a motivational mantra in all his children and grandchildren: "Make It Happen." Simple at face value yet powerful in meaning, these three words have united the family on countless occasions, often over "two fingers" of scotch. In Lou's eyes, there was nothing more sacred than a family gathering filled with laughs, love, and lots of Italian bread—the staff of life.
Lou is missed and survived by his three children: Dennis DiVenuta and his wife, Ravyn; Wendy Massey and her husband, David; Carla Poulin and her husband, John. He is also survived by his eight grandchildren, Justin DiVenuta (Nicole), Jade Simon (Ben), Blair DiVenuta, Michael Massey (Amanda), Chris Massey (Kirsten), Alana Massey, Tyler Poulin, and Ryan Poulin; and his five great grandchildren, Brielle, Brayden, Jack, Mia, and Hannah.
He was predeceased by his parents, Biagio and Bertha DiVenuta; his former wife and mother of his children, Gloria DiVenuta; his former wife Arlene DiVenuta; and his beloved granddaughter, Samantha "Sammy" DiVenuta.
A private Funeral Mass will be held at St Joseph's Church, Mendham, NJ. You may livestream the Funeral Mass on Wednesday, December 30, at 10:30 AM by clicking HERE.
In "Lou" of flowers, contributions in Lou's memory may be made to: St. Francis Residential Community, Attn: Sister Johnice Thone, 122 Diamond Spring Road, Denville, NJ 07834.
Share Your Memory of
Louis
Our Locations:

Mendham Location:
8 Hilltop Road
Mendham, NJ 07945
973-543-4720
Peapack Location:
176 Main Street
Peapack NJ 07977
908-234-0590
For GPS Purposes use Gladstone, NJ 07934

Peapack Location: For GPS Purposes Use Gladstone, 07934