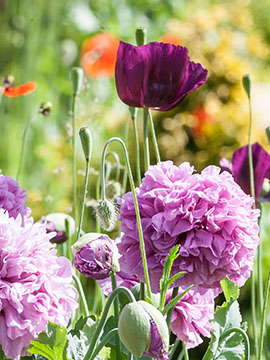 In Memory of
Basil T.A. Hone
1926 - 2018
Obituary of Basil Hone
Basil Hone, 91, passed away on March 7, 2018 at his home in Oldwick, New Jersey. He is survived by his wife, Rilda (Glenton), his four children (Linda, Stephen, Graham, and Keith), eight grandchildren, and three great-grandchildren.

Basil was a quietly devout Christian, and his faith was continuously manifest in his thoughts, words, and deeds.

He was born on October 1, 1926 in Salisbury, Rhodesia, the youngest of five children of Arthur and Olive Hone. He was the grandson of Sir Thomas Scanlen, the first Prime Minister of the Cape of Good Hope. He attended Bishops Diocesan College in Cape Town, South Africa, and he was a graduate of Wadham College, University of Oxford, England, where he earned a BA (Jurisprudence). After serving as a pilot in the Royal Rhodesian Air Force at the conclusion of World War II, Basil practiced as an attorney for twelve years, including eight as a partner, at Scanlen and Holderness in Salisbury. Although he always loved the law, his career shifted to business, and he joined the Anglo American Corporation in 1961. In 1964, he was posted to the United States on assignment to Engelhard Industries, and he subsequently served as the Manager of Anglo North America in New York. After permanently emigrating to the United States in 1973, Basil joined the Union Carbide Corporation where his roles included President of the Union Carbide Exploration Corporation and Vice-President of the Metals Division. He retired in 1984.

During his retirement and until his death, Basil served his community with dignity, honor, and dedication. He devoted much of his energy and wisdom to the cause of land preservation. He founded Citizens to Save Tewksbury in 1999 and served for many years on the Board of Directors of the Raritan Headwaters Association.

Among his passions were flying, skiing, and golf. After taking up skiing in his late thirties, he skied every winter or spring until his 86th birthday, and he played golf at his beloved Somerset Hills Country Club until his passing.

His partnership with and devotion to Rilda was and remains inspirational, and their love seemed to grow ever stronger until the moment of his passing.

A memorial service will be held in his honor at St. Luke's Episcopal Church in Peapack, New Jersey on September 8, 2018 at 11am, followed by a reception at Somerset Hills Country Club in Bernardsville, New Jersey.

In lieu of flowers, the family suggests a donation to Raritan Headwaters Association, Gladstone, New Jersey.
Our Locations:

Mendham Location:
8 Hilltop Road
Mendham, NJ 07945
973-543-4720
Peapack Location:
176 Main Street
Peapack NJ 07977
908-234-0590
For GPS Purposes use Gladstone, NJ 07934

Peapack Location: For GPS Purposes Use Gladstone, 07934