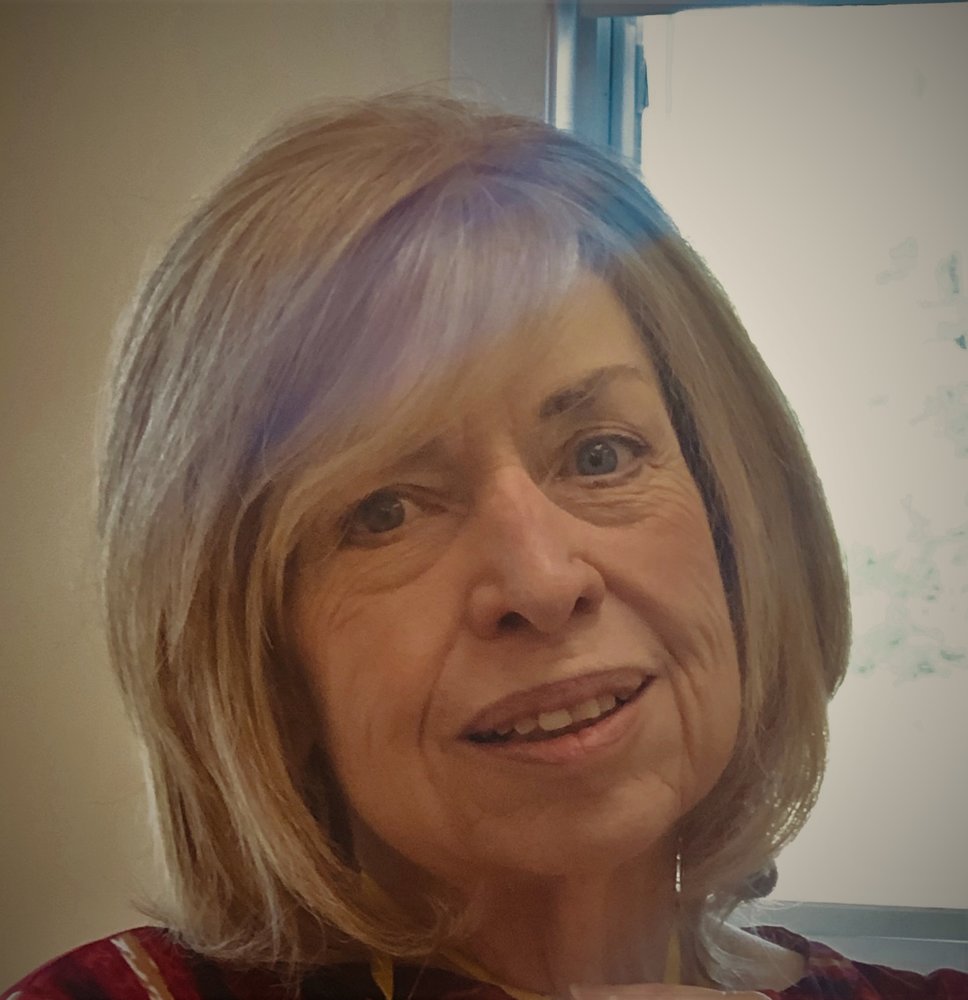 In Memory of
Mary Baldwin Longfield
1947 - 2020
Obituary of Mary Baldwin Longfield
Mary Baldwin Longfield passed away after a battle with cancer on October 10, 2020, surrounded by her husband of 46 years, Ross, and her children Mark and Katherine.
Mary was born in Jersey City, New Jersey on April 25, 1947 to Jonathan Harrison Baldwin and Mary Agnes Baldwin, who raised Mary and her younger sister Anne in West Patterson, New Jersey. After attending William Patterson College and spending a year teaching high school physics, Mary took a job at as a chemist for the cosmetics company Bonat. She quickly advanced in her career to a position at Cooper Laboratories, where she was promoted from a laboratory technician to a supervisor, and finally to Vice President, quality control.
Mary and Ross were married in 1974, and together they searched for a rural setting to build their first house. After purchasing land in New Vernon, New Jersey, Mary applied her interest in building and design to the construction of the home, which was completed in 1976. Mary and Ross welcomed their first child, Mark Jonathan Longfield in 1978, and their daughter Katherine Anne Longfield in 1981. Mary dedicated herself full-time to raising her children.
After a brief transfer to Ohio, the Longfields resettled in Gladstone, New Jersey, where they built their second home, again with Mary's intensive research, design and consideration guiding the process. Mary next turned her significant talent and energy to volunteering with the local YMCA after school program, where she helped to expand and enrich the opportunity and experience of local children through her dedication and hard work. Mary enjoyed frequent trips to Colonial Williamsburg, Virginia, Kiawah Island, South Carolina and abroad on memorable family trips. After Mark and Katherine graduated from the Pingry School and moved off to college, Mary and Ross purchased an old farm property with a pond down the street in Mendham, New Jersey and set about designing their dream home. Once again, Mary delighted in the technical and design details of constructing her home, acting with Ross as the general contractor on the project. She was often found hunched over complex wiring diagrams, blueprints and design books, immersed in the intricate, mechanical, engineering and design details. Mary and Ross completed their home in 2003 and enjoyed the peaceful setting and view of the Somerset Hills. After her children finished school and settled in Jackson Hole, Wyoming, Mary set about remodeling a Jackson home in her style to spend time with her children, and eventually her grandchildren, who were frequently found skiing and playing under her supervision.
In Wyoming, Mary found a home for her talents by helping her daughter Katherine, an architectural historian for the National Park Service, as a volunteer research and design consultant engaged in the restoration of the historic White Grass Ranch. Mary delighted in the thrill of tracking down the historically correct elements of the ranch's construction and décor, and locating the appropriate pieces to bring the site back to its former glory.
Mary had a life-long curiosity about the way everything worked, and she frequently dismantled machines, appliances and anything that needed fixing, doggedly inspecting and researching until she made things right again. This tendency marked her family life, as she was always the one to step in, identify the problem and work until she made things right. She cared for her parents, her in-laws, her children, her friends and anyone important in her life with equal determination and steadfastness.
Mary's cancer diagnosis and treatment did not slow her down; she powered ahead as she always did, and lived a full life to the very end. She continued to satisfy her curiosity about how the world works until her last day.
She is survived by her husband Ross, her sister Anne, her children Mark and Katherine, her stepson Chris, and her grandchildren Ian, Michelle, Emmeline, Beck and Jay. In lieu of flowers, please consider giving to a project to restore the historic gate at White Grass Ranch in her honor. The details can be found at https://www.gofundme.com/f/mary-longfield-memorial-white-grass-ranch.
Share Your Memory of
Mary Baldwin
Our Locations:

Mendham Location:
8 Hilltop Road
Mendham, NJ 07945
973-543-4720
Peapack Location:
176 Main Street
Peapack NJ 07977
908-234-0590
For GPS Purposes use Gladstone, NJ 07934

Peapack Location: For GPS Purposes Use Gladstone, 07934