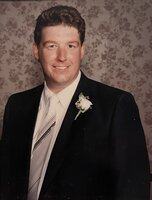 Stephen T Shanley
Stephen Thomas Shanley entered into eternal life on April 7, 2023 with his family by his side. He was 66 years old.
Born in New Haven, CT, to parents Thomas and Audrey (nee Buckmiller), Steve was raised in East Brunswick, NJ, and lived in Little Falls, Piscataway and Matawan before settling in Tewksbury with his family in 1990. He was a man of immense faith and was a parishioner of St. Luke Parish in Long Valley where he served on the Board of Trustees.
Steve has always loved cars. He began his career in the automotive industry after high school at the car dealership, Acme Datsun. From there he went to JC Penney's Automotive Department in Wayne, NJ until he made his big move to STS. There he enjoyed filling many different positions, working his way up to
Regional Manager. After 10 years with STS, he decided to take the "big leap" alongside his STS colleague and opened American Tire & Auto Care in 1993.
Steve was President and CEO of his lucrative company yet still found time to be involved with the things that mattered to him. He is a member and was Past Grand Knight of the Knights of Columbus. He enjoyed collecting, driving, and tinkering with his cars, and was a loving and devoted husband and father.

Steve is survived by his wife of 34 years, Susan, son Thomas, daughter-in-law Erin, daughter Amy Lin, sister Karen, his 2 nieces Melissa and Katelyn, nephew John and many friends.

Visitation will be held on Wednesday, April 12, from 3-9 PM a St. Luke's Parish, 265 W Mill Rd, Long Valley, NJ. A Funeral Mass will take place on Thursday, April 13, at 11 AM at St. Luke's Parish, Long Valley. Donations in Stephen's memory may be made to your personal choice of charity.