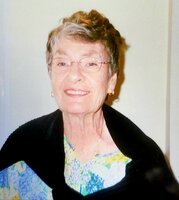 Jean Christensen
Jean Ann Christensen 82, of Bridgewater, NJ, loving wife to husband Ronald and daughter Cathleen and grandchildren; Allison and Sara, passed away suddenly and peacefully on September 20, 2022, at 4:05 am in Morristown Hospital.
Jean was predeceased by her parents Victor and Julia Buzzetta. She is survived by her husband Ronald and daughter Cathleen Ciarelli, son-in-law Drew Ciarelli and her two grandchildren; Allison and Sara.
Jean Ann Buzzetta was born on November 14, 1939, in Brooklyn, New York to her mother Julia LaRosa Buzzetta and father Victor Buzzetta.
Jean graduated from Fort Hamilton High School, Brooklyn, New York on June 30, 1957. She entered the Brooklyn Hospital as a nursing student in September 1957. On June 1960 Jean graduated from the Brooklyn Hospital School of Nursing and completed the Nursing RN Boards exams.
November 12, 1960, Jean married Ronald Christensen at the Church of Our Lady of Angels, Brooklyn, New York.
January 24, 1961, Jean Buzzetta Christensen was awarded the Registered Nursing licensure by the State of New York Board of Examiners of Nurses.
August 19, 1966, Jean became a mother of a baby girl, Cathleen Christensen. On January 30, 2010, Jean became the proud grandmother (Nana) of two identical twin baby girls, Allison and Sara. Jean loved them dearly.
November 12, 2021, Jean and Ronald proudly celebrated their 61st wedding anniversary.
Jean was a devout catholic and for all of her achievements as a caring and nurturing wife, mother and grandmother, she was a friend to everyone. She loved all her homes, cooking, sewing, gardening, but Jean cared mostly for her family. Ron was honored to be her loyal and faithful husband.
A Funeral Mass will be held at St. Elizabeth Church, 34 Peapack Road, Far Hills, NJ 07931 on Friday, September 23, 2022, at 10:30 AM. Interment will be held at Holy Cross Cemetery Mausoleum, Basking Ridge, NJ.