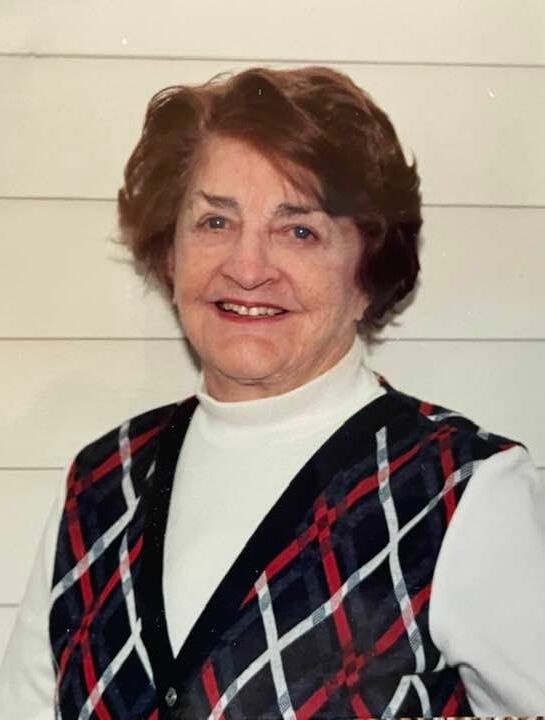 Eleonore Dorland
Eleonore Kanar Dorland was born in Detroit, Michigan on October 13, 1925, to Julias and Sophie Kanar. She graduated as Valedictorian from Hamtramck in January, 1942. She received two engineering degrees from the University of Michigan in 1947, a BS in Chemical Engineering and a BS in Metallurgical Engineering. She worked as a research engineer for the Ford Motor Company in Detroit, Michigan and completed at that time requirements for a Professional Engineer in Training in New York city. Later, she earned a MBA from Fairleigh Dickinson University, and she was elected to the Hamtramck High School Hall of Fame in 1974.
She went to New York city in the early 1950's, starting her career in the publishing business. She was a corporate officer and part owner of Industry Publications, Inc. and Aerosol Publications, Inc. She wrote numerous technical articles as editor of Agricultural Chemicals magazine, editor of Aerosol Age magazine and associate editor of Soap and Chemical Specialties magazine.
Eleonore was co-author of the 1st edition of The Aerosol Handbook and speaker at industry meetings. She received a recognition award from The American Management Association for her work with industry seminars.
Her community activities following active business involvements included volunteer work for the Republican party, a consultant for the Federated Arts Association of New Jersey, and she was a volunteer with the New Jersey Business Volunteers Association. She served on the Board of Director of the NYU Management Decision Laboratory and was a volunteer at the Morris Museum of Arts and Sciences. She had been an officer of the Mendham Skytop Farms, a neighborhood association. She was a member of Roxiticus Golf Club for over 35 years, and as a member of Hilltop Presbyterian church, she volunteered with Meals on Wheels, SCEEP and as a money counter.
After the death of her husband Wayne E. Dorland in 1981 she took over his publishing company, publishing the 2nd edition of the Aerosol Handbook and Scents Appeal.
Until limited by arthritis, she was an active tennis and golf player. In later years she enjoyed duplicate bridge, her volunteer work and especially her family including six grandchildren.
She is survived by her daughter and her husband, Timothy and Gabrielle Taylor, grandchildren Isabelle and her husband Ben Finley, William D. and his wife Shannon Taylor, Giselle B. Taylor, Linette S. Taylor, Douglas W. Taylor and Timothy M. Taylor. She is also survived by her sister Dolores Jansen of South Carolina and Lawrence Taylor, Eastpointe, Michigan.