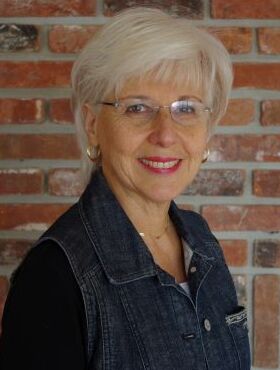 Doralia Monserrate
Doralia Monserrate passed away at home, surrounded by her loving family, on July 2, 2022. She was 73 years old.
Born in Ponce, Puerto Rico, to parents Jose Monserrate and Carmen Didio. The family moved to the US when she was two. Dora moved to Morristown after marriage to Bruce Rudin, where she has been a resident for the last 32 years. She attended and graduated from Thomas Edison State University with a Bachelor of Science in Biology. She was a faithful woman and was a very active parishioner of Grace Episcopal Church in Madison, NJ where she served on the vestry as well as was active in various projects such as the annual rummage sale.
Dora was active and loved the outdoors. She was an avid skier, tennis player, second degree black belt in Taekwondo and hiker. Not only was she enthusiastic of physical exercise, but she also enjoyed a mental challenge and engaged with many games like Mahjong and bridge for fun. Her interest and love of travel and family were big catalysts for Dora's travels, visiting loved ones in California, Texas, North Carolina and Tennessee, but also across the world to African and European countries.
Dora loved working in the healthcare industry and was a very successful business person in the pharmaceutical industry. She started out as a histotechnologist at St. Clare's hospital then onto a lab manager at Sandoz, now Novartis, where she eventually moved into drug regulatory affairs. She retired from GlaxoSmithKline as a Director of Regulatory Affairs in 2013.
Dora was vivacious and loved interacting with people. This made her loved by most people she came into contact with.
Another love of Dora's was volunteering after her retirement as a docent at the Turtleback Zoo in West Orange NJ. Dora was very enthusiastic and spent a large amount of time learning about the different animals. She had a special gift for teaching young children.
Dora is survived by many friends as well as her husband of 31 years, Bruce Allen Rudin, step-daughters Inga Rudin of Hendersonville TN, Carrie and Terry Kennedy of Weddington NC, niece Jana Young of Marina CA, nephews Austin Theilmann of Houston TX and Kai Bruce Carstens of Las Vegas NV, Luke Young of Sonoma CA sisters Beatrice Margaret Isabelle Graves, deceased and Rose Lesly Theilmann of Houston TX, and granddaughters Svea, Livia, Sadie and Lillian.
A Memorial service will be held this fall at Grace Episcopal Church in Madison, NJ, details to follow. In lieu of flowers, donations in Dora's memory may be made to the Pancreatic Cancer Action Network, the Lustgarten Foundation, Memorial Sloan Kettering, and Morristown Medical Center's Carol G. Simon Cancer Center.