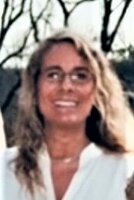 Maxine Kuschel Shepard
Maxine Kuschel Shepard passed away on April 21, 2022 at Morristown Medical Center. She was 57.
Born in Livingston, she lived in New Providence and Madison before moving to Mendham in 1999.
Maxine received her Bachelor's degree in Industrial Design from Montclair State University.
She worked as a Personal Trainer at the Madison YMCA and most recently was a Substitute Teacher and Play Director at St. Joseph School in Mendham.
She is survived by her husband Peter Shepard and her two sons, Jared and Maximillian.
Visitation will be held on Tuesday April 26 from 4-8pm at the Bailey Funeral Home, 8 Hilltop Rd., Mendham. Interment will be private.