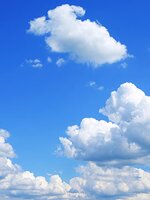 David Alan McClintick
David Alan McClintick passed peacefully surrounded by his loving family on September 23, 2021. He was 74 years old.
David believed anything worth doing was worth doing right; every hobby and interest was a passion. He was an accomplished artist, designer, and craftsman. His creativity and talents shined brightest during his involvement with his sons in the Scouts, in running his own business, and in helping out on numerous "family projects".
David loved sports. He coached many seasons of Little League, always enjoyed bringing the boys to a Mets game, and loved a good MLB ballpark road trip. A diehard Villanova basketball fan, David enjoyed attending games anywhere the Cats were playing and took pride in being the "king of the lobby" greeting everyone with a big bear hug.
David is survived by his loving wife, their three sons and four grandsons, along with his mother and an adoring extended family. He is predeceased by his father.
Visitation will be held on Sunday, October 3, 2021 from 1:00pm to 5:00pm at the Bailey Funeral Home, 176 Main St, Peapack NJ. In lieu of flowers, donations in David's memory may be made to The Heroes of Atlantic Health.
For those planning on attending the visitation the family has asked that you enter through the rear of the building and exit through the front door. The family has also asked that you wear a face covering and follow social distancing protocols.