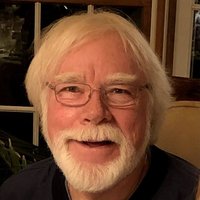 Peter E. Rhatican
Peter E. Rhatican was born on March 18th 1945 and grew up in Orange, NJ. He is survived by his loving wife of 53 years, Ann; son Peter (wife Emily); daughter Allyson, son Bill; grandchildren; Peter, Katelyn, Tyler, Elizabeth, and Claire; and his brother Jim Rhatican.

Peter is a graduate of St. Benedict's Prep, where he had a decorated baseball career including both All-State and All-Groups honors.

He graduated from Seton Hall University, where he had an outstanding baseball career. Peter went on to graduate from Seton Hall University School of Law in 1973.
During and after law school he was with the prosecutor's office at the State Commission of Investigation of NJ (SCI). Prior to the SCI, Peter worked at the Alcohol Beverage Control of New Jersey where he eventually became Deputy Director.

Peter then transitioned to private practice where he had a distinguished 40-year career as a trial attorney. Honors include: President of the Trial Attorneys of New Jersey; Officer of the Inns of Court, and Chairman of the Morris County Ethics Committee.
Visitation will be held on Tuesday, July 6, from 4-8 PM at the Bailey Funeral Home, 176 Main St, Peapack NJ 07977. A Funeral Mass will be celebrated on Wednesday, July 7, at 10:30 AM at St. Brigid Church, 129 Main St, Peapack NJ 07977. In lieu of flowers, donations in Peter's memory may be made to Wounded Warrior Project, P.O. Box 758516, Topeka, Kansas 66675-8516, support.woundedwarriorproject.org