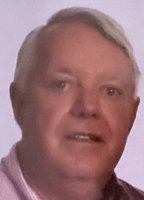 Kenneth J Tiger
Kenneth J. Tiger passed away at home on Tuesday, April 27, 2021. He was 79 years old.
Born in Morristown, NJ, to parents Kenneth and Mary (Connell) Tiger, Kenneth lived in both Chester and Bernardsville before settling in Gladstone, NJ, 68 years ago. Kenneth was a devout Catholic and a parishioner of St. Brigid Church in Peapack.
A dedicated and involved parent, Kenneth served on the Peapack-Gladstone Borough School System's Board of Education for 13 years and was a member of the West Point Parents Club for 8 years. He enjoyed tending to his house and yard, making his home in Gladstone a beautiful place to be. He also spent much time with his wife and his poodles, training and showing their dogs.
Kenneth is survived by his loving wife of 59 years, Beverly C. Tiger, sons Mike (Carrie) Tiger of Hatfield, PA, Timothy (Kimberly) Tiger of Mount Airy, MD, and granddaughters Kendra, Zoey, Isabella, and Sophia.
A Memorial Mass will be held on Saturday, May 1, at 10:30am at St. Brigid Church, 129 Main St, Peapack NJ 07977. In lieu of flowers, donations in Kenneth's memory may be made to Memorial Sloan Kettering Cancer Center, P.O. Box 5028, Hagerstown, MD 21741-5028.