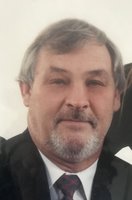 Joseph Thomas Babinec
Joseph T. Babinec, 78, passed away on January 29, 2021.

Joseph was born and raised in Cranford, NJ. Following his graduation from the University of Bridgeport in Connecticut, he worked for and later took over the family business his parents started, Babinec Sheet Metal in Rahway, NJ.

Joseph was a resident of Mendham for over fifty years and it is where he raised his family and watched it grow. His love of the town and its local businesses made him a recognizable fixture in the community. Known to many as "Joe the Beard," he cherished the many relationships he formed. Joseph was also a resident of Hobe Sound, Florida where he spent his winter months.

Joseph was a huge fan of football. Whether it be the Hurricanes of Miami (where both his children attended) or his beloved New York Giants, Joseph never missed watching a game. It was his passion but not one that surpassed his devotion to his kids and his grandchildren. He lived through them and for them. His greatest joy came from being on the sidelines of a field or in the corner of an ice rink as he watched his kids/grandkids.

Joseph is predeceased by his parents Joseph and Margaret (Filsack) and his brother Richard. He is survived by his children Desiree (Chris) LaTorre, Jason, stepson Jonathan and his grandchildren Hunter, Max, Brooke, Avery and Ashton.

Visitation will be held on Wednesday, February 3, from 3-7 PM at the Bailey Funeral Home, 8 Hilltop Rd, Mendham NJ. A private family burial will be held at Hilltop Cemetery.
Due to the current pandemic at the visitation we kindly ask that you pay your respects and be mindful of the time to give others an opportunity to do the same.
Face coverings are required inside all buildings.