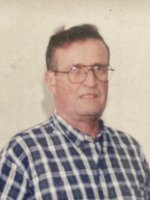 Charles R. Meehan
Charles R. Meehan passed away on September 27, 2020. He was 80 years old.
Born in Morristown, NJ, to parents Edward and Mary Meehan. Charlie lived most of his life in Somerset County, living in Bernardsville, Peapack-Gladstone, and Bedminster the majority of his life. He was a member of the Local 464A working for Grand Union, Stop & Shop until retiring in 2005. Charlie was always involved in community affairs especially when it came to helping others.
Charlie was an avid baseball enthusiast and shared this with his son. He passed his love for the game onto others. He enjoyed traveling around the county and to various places with his son. He enjoyed frequenting various spots around town and made friends everywhere he went. He was always willing to help those in need and showed this quality throughout his life.
Charles was predeceased by his three brothers, Edward, Thomas, and Peter Meehan, and a sister Maryanne Forgione all from Bernardsville, NJ. He is survived by his son, Brendan T, Meehan and his sister Barbara Eberhardt and former wife, Jonnie Ross Meehan.
Visitation will be held on Thursday, October 1, from 2-4 PM and 7-9 PM at the Bailey Funeral Home, 176 Main St, Peapack NJ 07977. Cremation will be private. He will be laid to rest at St. Bernards Cemetery with his family at a later date. In lieu of flowers, donations in Charles' memory may be made to Bonnie Brae School through the Bonnie Brae Development Office, PO Box 825, Liberty Corner, NJ 07938.