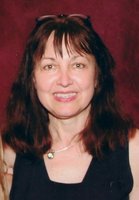 Cathleen Butterfield
Kathleen (Cathy) Butterfield passed away peacefully at home on November 20, 2019 at the age of 62. She was surrounded by her loving family.
She was born in Somerville, New Jersey, to parents Joseph and Christine Chubrick. A lifelong New Jersey resident, she graduated from Rutgers University's Douglass College in 1979, and completed her master's degree at Fairleigh Dickinson University Madison Campus in 1984. Education was always important to Cathy, and she ran a successful Kumon center for 20 years, teaching math and reading to students of all ages.
Her two children were her pride and joy, she would always make the effort to support both Chris and Sarah's extracurricular activities. She would drive miles and miles, and never missed a moment of the running, swimming, or field hockey. During her free time, Cathy loved her work with the Visiting Nurses, where twice yearly she would volunteer her time and knowledge at their Rummage Sales. She enjoyed collecting beautiful pieces of jewelry, fine china and furniture.
Cathy is predeceased by her parents. Cathy is predeceased by her parents. She is survived by her husband of 30 years, James Butterfield III, son Christopher Butterfield, daughter Sarah Butterfield, and brother Thomas Chubrick.
Visitation will be held on Sunday, November 24, from 1:30-4:30 PM at the Bailey Funeral Home, 176 Main St, Peapack NJ. A funeral mass will be celebrated on Monday, November 25, at 10:15 AM at St Brigid Church, 129 Main St, Peapack NJ. In lieu of flowers, donations in Cathy's name can be made to the Glioblastoma Foundation.