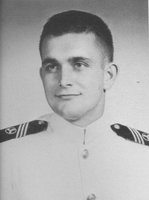 David Willard Hikes
David Willard Hikes passed away on October 1, 2019. He was 80 years old.
Dave was born and raised in Chicago, IL, to parents Willard and Louise Hikes. He graduated from Lane Tech high school and went on to attend the US Merchant Marine Academy where he graduated in 1964 with a degree in Mechanical Engineering. He sailed for several years after graduation and moved with his family to South Plainfield, NJ. He retired from Merck Pharmaceuticals in 1990 after working with the company for 15 years.
David was a faithful member of the local VFW and the American Legion. He enjoyed volunteering at the Bedminster Library. Dave enjoyed reading, music, gardening, and was an avid collector of many treasures including coins, stamps, and other historic finds.
David is predeceased by his wife, the late Janice Martinek Hikes. He is survived by his daughter Janine (Doug) Heim of Washington Twp, sons David Michael of Bedminster, and Robert Andrew (Melissa) of Flanders, brother Ken Hikes of TN, and three grandchildren George, Julia, and Luke Heim.
A funeral service will be held at 10 AM on Saturday, October 5, at Bailey Funeral Home, 176 Main St, Peapack NJ 07977. A burial and committal service will be held immediately following the service at the Pleasant Hill Cemetery, 85 Pleasant Hill Rd, Chester, NJ 07930.