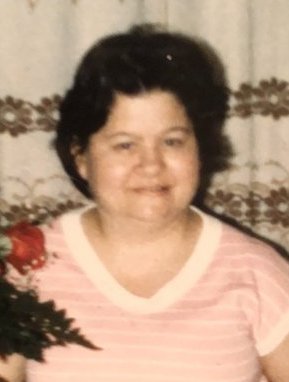 Elizabeth I Jackson
Elizabeth (Betty) Irene Jackson, 79, of Mendham, New Jersey, passed away on July 21, 2019 at Holly Manor Center where she resided for the past twelve (12) years.
Elizabeth Jackson was born in Derby, Connecticut to Marie and Edward Robbins on September 23, 1940. She worked as a bookkeeper for Wraps Inc. for fifteen (15) years and at Shoprite for eighteen (18) years. Her family will remember her, as a loving wife, mother, and grandmother who enjoyed baking cakes and crocheting blankets for her loved ones.
Elizabeth is survived by her husband, Robert Jackson, of 60 years, her son Thomas Jackson Sr. and daughter in law Tina, grandchildren Robert, Vincenzo, Thomas Jr., and Angelica, sister Aida Dehaven, brother Patrick Dougherty, and several nieces and nephews.
Viewing services will be held at Bailey Funeral Home on Wednesday July 24, 2019 from 6-9PM. Funeral Mass will be held at St. Joseph's Church on Thursday July 25, 2019 at 10AM. Burial will follow at 12:30PM at Cloverleaf Memorial Cemetery in Woodbridge, NJ.