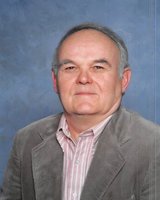 Frank N Geissler
Frank Geissler passed away peacefully on May 10, 2019 at Morristown Medical Center. He was 84.
Frank was born in the Bronx, NY to Frank and Elizabeth (nee Tiffert) Geissler.
He served in the Army 11th Airborne division from 1954 to 1956.
Frank was a Maintenance Mechanic for Avdel Riveting Company in Mountain Lakes for 22 years retiring in 1999.
He was raised in the Bronx, NY, and later moved to Morris Plains, NJ and Morristown, NJ where he lived for the past 60 years. He was a long time member of the Assumption RC Church in Morristown.
His family will remember him as a loving husband and father grandfather and Great Grandfather who loved the outdoors.
In addition to his parents, Frank was predeceased by his son Stephen Geissler and Sister Elizabeth.
He is survived by his loving wife Brenda (nee Nolan) ,one son David Geissler one daughter Kelly (James) Maw, daughter in law Judy Geissler , 3 Grandchildren and 2 great grandchildren.
All services will be private.