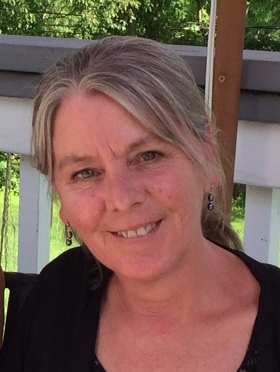 Melinda D. "Missy" Herdman
Melinda "Missy" Herdman passed away on April 5, 2019. She was 59 years old.
Born in Morristown, NJ, to parents John and Judith (nee Buckley) Jaycox, Missy grew up alongside her two sisters, until leaving home to attend and graduate from Western New England University. She moved back to New Jersey and worked at the Matheny Medical and Educational Center as a Community Instructor for 25 years.
Melinda was an avid reader and absolutely loved her time spent in Chappaquiddick Island in Massachusetts.
Melinda is predeceased by her father, John Jaycox, and is survived by her son, Cameron Herdman, mother Judith Jaycox , sisters Jill Jaycox and Sarah Gaffney, nephews Ryan, Owen, and Dylan Gaffney, and many friends and colleagues who will miss her dearly.
A visitation will be held on Friday, April 12, from 10:30 AM to 12:00 PM immediately followed by shared memories of Missy at Noon, Bailey Funeral Home, 8 Hilltop Rd, Mendham. In lieu of flowers, please consider a donation in Melinda's name to the Matheny Medical and Educational Center, P.O. Box 339, Peapack NJ 07977.