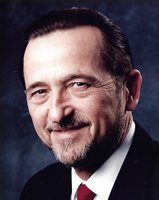 Paul Kolacki
Paul W. Kolacki passed away in his Peapack, NJ home surrounded by his loving family on November 10, 2018. He was 76 years old.
Born in Buffalo, NY, to parents Walter and Janet Kolacki, Paul joined the Navy two days after his high school graduation. He served in naval fighter squadron VF-143 ("Pukin' Dogs") on the USS Constellation of the 7th fleet. As a naval aviator, he served as a Weapons Systems Officer (WSO) in an F-4 Phantom. After serving our country, Paul returned to Buffalo where he worked for a finance company, performed private investigations and eventually took a job with Hooper Holmes Inc. as an insurance investigator. Over the next 35 nears, Paul worked his way up through the ranks of Hooper's management, retiring in 2000 as the company's Chief Operating Officer. He also served on Hooper's board of directors following his retirement.
Paul never lost his sense of curiosity. He was a car enthusiast who loved driving and working on sports cars - his last restoration was a 1987 Buick Grand National. Paul was also an avid reader, enjoyed fishing and loved dogs. He had a genuine interest in others, and loved engaging and talking to people, endearing him to many.
Paul's greatest joy was his family. He is survived by his loving wife of 52 years, Sandra, his son Adam, daughter Kristen (Michael) Luchinsky, and granddaughter Emma. Paul was also very close to his nephew Christopher. He was predeceased by his brother Thaddeus Kolacki and sister Constance Orlando.
Paul was truly one-of-a-kind…we miss him already.
Remembrance gatherings will be organized by his family in New Jersey and Buffalo, NY after the holidays. The family will reach out to friends, relatives and acquaintances. www.baileyfuneral.com