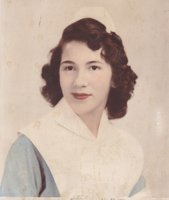 Irene C. Latendresse
Irene C. Latendresse passed away surrounded by her loving family on October 19, 2018. She was 93 years old.
Born in Bigelow, ME, to parents Earl and Erna (nee Rottger) Latendresse, Irene yearned to see the world. After attending college and receiving her Master's Degree in Nursing, and marrying her beloved husband James in 1951, Irene lived abroad with her family for many years before finally settling down in Mendham in 1973. She was a member of the Oak Knoll Association, the Twig Group, a member in several Bridge groups, and volunteered her time with the VNA, Meals on Wheels, and the Mendham Borough Library. Irene was a patriot, a devout Catholic and parishioner of St. Joseph Church, and a lover of travel, reading, and Jeopardy.
Irene is predeceased by her husband of 31 years, James Latendresse; she is survived by her children James (Diana), Mark (Melinda), Candace, and Lisa (Kent), her 8 grandchildren, and 3 great-grandchildren.
A funeral mass will be held at 11 am at St. Joseph Church on November 12, 2018, followed by burial in the St. Joseph Church Cemetery. Instead of flowers, donations in Irene's name can be made to the Wounded Warriors Family Support. 11218 John Galt Boulevard Suite 103, Omaha, NE 68137, or the Mendham Borough Library, 10 Hilltop Rd, Mendham, NJ 07945.