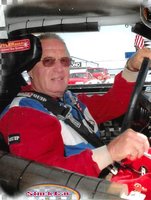 William "Barry" Blaine
William "Barry" Blaine passed away peacefully on August 17, 2018. He was 78.
Born in Morristown, NJ, to parents William and Phyllis Anita (nee Gray) Blaine, he grew up alongside brothers Don and Doug in Mendham, NJ. Once married, Barry and Ellen moved to Long Valley where they lived together for 50 years. He served in the United States Army during peace time and worked for the International Union of Operating Engineers Local 825.
Barry will be remembered by his time as a helping coach for his children's baseball and football teams, his love for cars, landscaping, and his family. He was an avid fan of both the New York Yankees and the Green Bay Packers.
Barry is survived by his loving wife Ellen, daughter Kimberly (Joe) Payne, his son Brad, brothers Doug and Don, and his two grandchildren, Brendan and Ryan Payne.
A visitation will be held on Monday, August 20, from 4 PM to 8 PM at the Bailey Funeral Home, 8 Hilltop Rd, Mendham. A funeral service will take place on Tuesday, August 21, at 11 AM at the Zion Lutheran Church, 11 Schooleys Mountain Rd, Long Valley, followed by an interment at the Pleasant Hill Cemetery, 85 Pleasant Hill Rd, Chester. In lieu of flowers, donations can be made in Barry's name to the Zion Lutheran Church, 11 Schooleys Mountain Rd, Long Valley, NJ 07853, and the Paradise Fishing Club Wounded Warriors Project, Care of Paul Gettig, 1022 S. Providence Rd, Hazel Twp, PA18202.