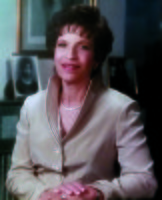 Antoinette Petrocelli
Antoinette Cassata Petrocelli passed away suddenly at home on May 11, 2018, six days prior to her 80th birthday.
Born and raised in Brooklyn, NY she moved to Fairfield NJ after marrying and then moved to North Brunswick before residing in Mendham Twp. in 1996.
Mrs. Petrocelli was a graduate of Hunter College, NY and State University of NY at Geneseo. She attained a masters degree in education and taught at the elementary, middle and high school levels. She served for nine years on the North Brunswick Board of Education, holding the offices of President and Vice President.
Antoinette along with her late husband Anthony J. Petrocelli created a charitable trust in 1988 that provides grants to nonprofit organizations in New Jersey. Antoinette was also a Trustee of Fairleigh Dickinson University, assuming the term of her late husband, Anthony J. Petrocelli. She was also served as a Board of Trustees Member for the Link Community Charter School and Link Education Partners.
Mrs. Petrocelli was an active member of St. Joseph Church in Mendham where she served as a Eucharistic Minister and member of the Human Concerns Committee. She also established a scholarship in St. Joseph's school in memory of her daughter, Serena, in 2008.
To quote Antoinette, "Find something challenging; take initiative and you will stay interested and engaged."
She was predeceased by her husband,, Anthony J. Petrocelli, her daughter, Serena Petrocelli, her sister, Concetta Cassata, and her brother, Charles Cassata.
She is survived by her granddaughter,, Harley Petrocelli and many nieces and nephews. She was a passionate, loving, and generous woman who loved being with family. She touched the hearts of everyone who was blessed to have known her and will be truly missed.
Visitation will be held on Monday and Tuesday from 2-4 & 7-9pm at the Bailey Funeral Home, 8 Hilltop Rd., Mendham. A funeral mass will be held on Wednesday May 16, 2018 at St. Joseph Church Mendham. Entombment will be in Greenwood Cemetery, Brooklyn, NY. In lieu of flowers, donations to FDU, The Link School or Assumption College for Sisters in her memory would be appreciated.