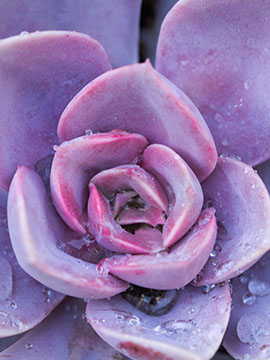 In Memory of
Alfonso E. Brancati
1919 - 2011
Obituary of Alfonso Brancati
Alfonso, "Al" Brancati, 92, died peacefully on Sunday, August 14, 2011, after a short illness. He was embraced and surrounded by family. He was a beloved husband, father, and grandfather.
Born in Agerola, San Lazzaro, Italy on May 30, 1919, he immigrated to the United States when he was nine years old with his mother and younger sister, Erminia. He was the son of the late Ercole Brancati and Michelina Buonocore Brancati. His father spent many years working in New York before sending for his family. After settling in New York, his parents had two additional children.
He moved to Mendham with his wife in 1950, where he lived for 29 years raising their three children in a home that he eventually built single handedly. He retired to Port Charlotte, Fla. in 1979 where he was an active member in his community. He and his wife returned to Mendham in 2003. They were married for 60 years before his wife passed away.
Mr. Brancati met his wife when she was 12 years old when he was employed by her father in his carpentry business in New York. He corresponded with her as a pen pal during his years of service in World War II. He served in the US Army from 1941 until 1945 in the Asiatic Pacific Theatre. He was a proud veteran and often spoke of his duties working in the medical corps caring for wounded soldiers. He was the youngest member of his company and looked forward to the many army reunions he attended through the years.
He married his pen pal sweet heart, Irmgard Rienau Brancati in 1948 and had three children whom they raised in Mendham. After the birth of his children he became a self employed custom builder. He was an active member of and served as Chief in the Ralston Fire Department. He was an avid member of the Pastime Club and together with his wife enjoyed the club's social life.
He was a loving grandfather and spent most of his spare time visiting with his family. He will be sadly missed by all.
He is survived by two daughters, Kathryn Brancati Schwartz of Mendham, Alyce Hubbard of Montrose, CO., a son, Cole Brancati of Montrose, CO. and six grandchildren, Cole and Dana Brancati, Haley Georges, Megan and Jake Hubbard,and Christopher Hanson.
He is also survived by two sisters, Erminia Cornell and Rosemarie Scotti and a brother, Charles Brancati.
A memorial mass will be held at St. Joseph's Church in Mendham on Friday, August 19 at 1:00 pm. Arrangements are being made by Bailey Funeral Home, Mendham, NJ 973-543-4720. www.baileyfuneralhomes.com
The family requests donations may be made to the Mendham Pastime Club, 5 Hilltop Road, Mendham.
Our Locations:

Mendham Location:
8 Hilltop Road
Mendham, NJ 07945
973-543-4720
Peapack Location:
176 Main Street
Peapack NJ 07977
908-234-0590
For GPS Purposes use Gladstone, NJ 07934

Peapack Location: For GPS Purposes Use Gladstone, 07934