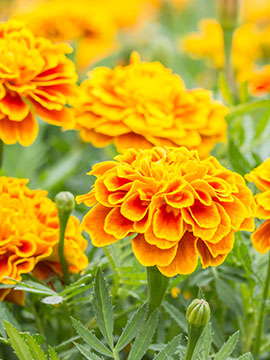 In Memory of
Robert Randall Reichenbach
1929 - 2017
Obituary of Robert Reichenbach
Robert Randall Reichenbach died peacefully at home on Monday August 28th, 2017 after a long struggle with coronary and kidney disease. A beloved father, uncle, grandfather, and great-grandfather, he died at age 88; fully engaged in life to the very end.
Robert was born on April 8th, 1929 in Lincoln, Nebraska to the late George W. and Mae Reichenbach. He enlisted in the Army upon his graduation from Lincoln High in 1946. Upon his discharge, Bob worked as a fire lookout in a remote forest in Idaho. He married Janet Ann Harrison on June 2, 1951. He was a graduate of the University of Nebraska at Lincoln where he was a member of the Innocents Society. He received his Master's Degree in Industrial and Labor Relations from Cornell University. He was employed at Businessweek, at the Envelope Manufacturers Associations, and for many years as a management consultant at ORC Inc in New York. He has lived in the same home in Basking Ridge, NJ for 56 years, and was the center of a large and loving family.
RRR was an erudite oenophile, collecting wines from around the world. Among his many activities, Bob was a member of the Wine Committee of the University Club in New York City. He was an avid photographer, especially portraits; many of his subjects still cherish their portraits he shot. Robert was involved in the founding of the New Jersey Youth Soccer Association and was an avid supporter of US Soccer, especially the Rutgers' Women's Soccer Team. Bob was an audiophile and a movie -lover, and had a huge collection of records, CD's, and DVD's, with westerns his favorite. He served as an Elder in Basking Ridge Presbyterian church where he also volunteered in the church office. He was very involved in the lives of his children and grandchildren; and many of their friends considered Robert and Janet as second parents/grandparents.
Robert is survived by his brother Dr. George W. Reichenbach (Pat), brother-in-law John C. Harrison (Carol); his three children John (Laurie) , Ann Wong (Henry) and Douglas (Graciela); eight grandchildren, Marcelo (Gabriela) , Randall (Julianne) , Katy, Andrew (Sloane) , Ana María, Rachael, Ben (Katie) and María José; and two great granddaughters Isabella and Alexis. He was the beloved uncle of Dr. Stephen Reichenbach (wife, Ellen), Laurie Gaspar (husband, Jim) Dr. Richard Reichenbach (wife, Donna), Cynthia Lesher (husband Dennis) Ann Harrison Fredericks (husband Scott) Robert was preceded in death by his beloved wife Janet.
At the end of his life, Bob was surrounded by a wonderful team of caregivers – Christina Tseh from Fellowship Helping Hands; Carolyn Vadimsky from Fellowship Senior Living at Home; Eloisa Tumin from Ross, Anglim, Angelini & Co., and Marshall Smith. They cared for Bob with love and friendship, dignity and grace.
The family will receive callers at Bailey Funeral Home - 176 Main Street, Peapack, New Jersey from 7 to 9 PM on Thursday, August 31st. A celebration of his life will be held at Basking Ridge Presbyterian Church in Basking Ridge at 11:00 AM, on Friday, September 1st. All are invited for a light lunch in Westminster Hall in the church building following the service.
Memorial Contributions can be made to Basking Ridge Presbyterian Church, or to the USO (PO Box 96860, Washington, DC, 20007-7677.)
Our Locations:

Mendham Location:
8 Hilltop Road
Mendham, NJ 07945
973-543-4720
Peapack Location:
176 Main Street
Peapack NJ 07977
908-234-0590
For GPS Purposes use Gladstone, NJ 07934

Peapack Location: For GPS Purposes Use Gladstone, 07934