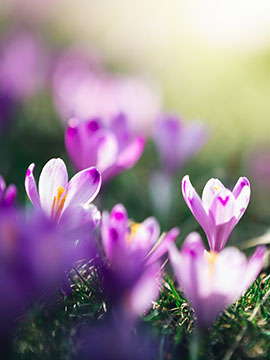 In Memory of
Joseph V Olivia, MD
1929 - 2017
Obituary of Joseph Olivia, MD
Joseph Victor Olivia, MD of Mendham, NJ, died of natural causes on July 9 at age 88. Dr. Olivia was born July 2, 1929, in Hazleton, Pennsylvania to Salvadore and Amelia Olivia, the son and daughter of proud Italian immigrants. His delivering physician announced, prophetically, that he was "a bundle of nerves." Growing up the son of a coal mine worker, he was one of three boys all of whom graduated from college. Despite modest means, their parents stressed the importance of higher education and labored long hours throughout their lives to ensure that their sons had greater opportunities in life. Dr. Olivia graduated Hazleton High School in 1947 and The Pennsylvania State University in 1951. His college years at Penn State began a family tradition that was followed by his brother, cousins and two sons and his love of the University was a defining factor in his life. He was recently included in the Golden Lion Society.
He graduated from Hahnemann Medical College in Philadelphia in 1955. During his tenure, he worked as a lab statistician for Charles Philamore Bailey, MD, the first surgeon to successfully cut open the human heart, which led to Hahnemann becoming the world's center for heart surgery. Motivated by his father's emphysema contracted in the anthracite mines of NE Pennsylvania, he completed his internship at Hahnemann Hospital intent on studying the new field of pulmonary medicine. His studies were interrupted by the U.S. Army. He served two years as a Captain in Bar-Le-Duc, France where he adopted the nom de guerre "Pierre." He rose to become the officer in charge of the medical dispensary at the Vassincourt Depot, which unit was responsible for deploying field-ready general surgical hospitals along France's eastern border.
After his honorable discharge, he completed one of the first pulmonary fellowships in the country at the Veteran's Administration Hospital, University of Pennsylvania under lung disease pioneer Theodore Rodman, MD. He was subsequently recruited to Long Island Jewish Hospital in New Hyde Park, New York, where he researched and developed one of the first widely utilized arterial blood gas diagnostic techniques. His work saved countless lives. He established the pulmonary medicine service at LIJ and was a founding member of the pulmonary department at SUNY Stony Brook Medical School. Dr. Olivia rose to become the head of the East Nassau Medical Group, the largest on Long Island, and the first medical director for Health Insurance Plan outside New York City. He finished his medical career as a founding member of the Mendham Medical Group and on the medical staff at Morristown Medical Center. Known for his clinical acumen, tenacity and pragmatic approach to patient care, Dr. Olivia, a board certified Internist and Fellow of the American College of Chest Physicians, was beloved by his patients, staff and colleagues.
Dr. Olivia approached his leisure activities with the same gusto that he did his professional career. He enjoyed gardening, cooking, fishing and Penn State football. Throughout his life, Penn State was ever present. He idolized Joe Paterno as a lifelong, devoted fan of Penn State football and all things Penn State. He was a life member of the Alumni Association and helped establish the Joseph V. and Joan L. Olivia Trustee Scholarship Fund for underprivileged students from NE Pennsylvania to assist them in their scientific studies. Indeed, his last request in life to his devoted son Scott was to wrap him in Penn State's colors prior to passing peacefully into God's hands.
He is survived by his loving and devoted wife of 58 years, the former Joan Crawford, brother Lawrence, sons Christopher, Scott and Keith, daughter Tamara Keeman, daughter-in-law Laurie, seven grandchildren and eight great grandchildren. His remains were cremated and his ashes will be interred at Most Precious Blood Cemetery in Hazleton, PA alongside his mother and father. A memorial mass will be held at Saint Joseph's Church (The Chapel), Mendham, New Jersey at 11:30 am on July 29. In lieu of flowers, the family requests donations be made to Pennsylvania State University referencing the Joseph V. and Joan L. Olivia Family Trustee Scholarship Fund c/o Office of Donor Services, Penn State University, 2583 Gateway Drive, Suite 2000, State College, PA 16901, AnnualFund@PSU.edu, 888-800-9163.
Our Locations:

Mendham Location:
8 Hilltop Road
Mendham, NJ 07945
973-543-4720
Peapack Location:
176 Main Street
Peapack NJ 07977
908-234-0590
For GPS Purposes use Gladstone, NJ 07934

Peapack Location: For GPS Purposes Use Gladstone, 07934